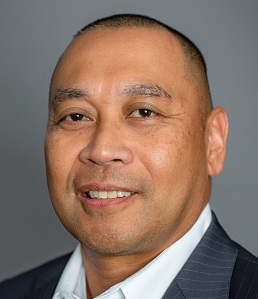 Joe Malazo was raised in Northern VA: grew in Falls Church and currently lives in Chantilly.  He graduated from Falls Church High School as National Honor Society Member, holds an Associate Degree Cum Laude in Business Management and Bachelor's Degree in Business Economics & Finance.  Joe is also a 2017 Emerging Leadership Institute Graduate of Leadership Fairfax.  He holds a State D License in Travel Soccer, a CPR/First Aid Responder, a Wilderness Survivor Trainer, and Scout Master for Scouts of America with a Rank Distinction of Wood Badge Leadership.  He currently works as a Vice President with M&T Bank.  His professional career in the banking and financial services industry spans over 30 years. His success in the business is due to his skill sets of listening to client's needs and nurturing long lasting relationships.
Joe has been a member of the Dulles Chamber since 2011 serving several leadership roles on the Executive Committee as Acting Vice Chair, Secretary, Vice President of Communications, and Board Director.  As a member, he has been involved with Leadshares (serving as Captain), Sterling Committee, Ambassador Committee, Young Professionals, and Chamber 101.  Joe has served as Board Director or Advisor for Northern Virginia Training Futures, Cub Scout Pack 43 St. Veronica Catholic Church and School, Camp Highroad Ministries, ELI Program for Leadership Fairfax, and Scout Troop 17 Centreville Volunteer Fire Department.  He is a motivated and positive leader, known for his abilities in building teams and inspiring individuals to their potentials and achieving organizational goals.
Joe has raised 2 inspirational sons, Joseph Lawson and Joshua Nathan.  Joseph Lawson is a 2022 VMI Distinguished Cadet Graduate with Institutional Honors, earning a BA Degree, International Studies with a Minor in National Security with a Full Navy ROTC Scholarship.  He is the recipient of The First Jackson-Hope Medal for Graduating #1 in his Class along with the Commander Harry Millard Mason Academic Proficient Award, VMI International Studies Award for Graduating #1 in his Degree Program, and The James J. Hentz Award for Best Thesis in Completion of the National Security Minor.  He was also the Managing Editor of The Cadet, VMI's independent newspaper.  He is currently stationed in Rota, Spain as an Ensign. Joshua Nathan is currently attending Virginia Tech with The Corps of Cadets. He is the recipient of an Army ROTC Scholarship.  He enjoys playing his guitar, gaming, and computer design.  Both boys have been coached by their dad in basketball & soccer.  Both played Division 1 Travel Soccer. Both were in Boys Scouts, earning their Eagle Ranks in 2017 and 2021, respectively.  Both boys have gone to high adventure wilderness hiking and camping with their dad, watching the Food Network, and enjoy hanging out when home on liberty in the "Man Cave".




Contact Info:
Joe Malazo
Chair
Email Joe Malazo