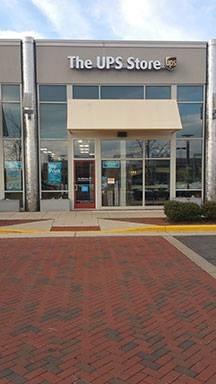 ***$250 Sign-On Bonus for New Applicants Only ***
$15.00/hr
Acts on behalf of the store manager as a secondary key-holder.
Greet customers in a friendly manner; determine customer needs, and how to exceed their expectations.
Deliver exceptional customer service through customer engagement and quality product delivery.
Ensure that all store associates maintain a professional, well-groomed appearance according to established standards.
Be knowledgeable of products and services offered and properly promote them to customers.
Identify customer needs and offer additional services that could benefit them.
Receive, sort, and place mail in mailboxes accurately.
Record all sales transactions completely and accurately in the Point of Sale system.
Pack contents for shipping using established procedures and products.
Receive and prepare documents for printing.
Receive and process packages for shipping, including lifting and weighing packages, accessing shipment manifesting software, and generating labels. May require retrieving packages from a customer's vehicle when requested.
Process and document damaged shipments, late and lost package claims.
Assist in merchandising the store, including stocking shelves with products, ensuring the clean and orderly appearance of the product, informing appropriate personnel of inventory levels for re-ordering supplies.
Perform end-of-day duties: reconciliation of cash, checks, money orders, credit cards, and all other transactions accurately and in accordance with company policy and procedure.
Operate copiers, fax machines, binding equipment, and all other office machines in a safe, efficient, and productive manner. Help customers operate office machines located in the retail area.
General housekeeping duties.
Must be able to work opening and closing shifts; including weekends.
Qualifications:
1 year of related experience required, prior retail experience preferred.
Skills and Abilities:
Point of Sale ("POS") and computer experience are highly desirable.
Knowledge of Adobe Creative Software or the ability to learn new software is highly desirable.
To perform this job successfully, an individual must be able to perform each essential duty satisfactorily.
The requirements listed below are representative of the knowledge, skill, and/or ability required.
Reasonable accommodations may be made to enable individuals with disabilities to perform the essential functions of their job.
Ability to use tact and diplomacy to maintain harmonious relationships with customers in person and over the phone.
Excellent verbal and written communication skills.