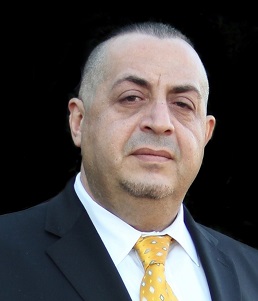 Al Hamdi is the President of SKYS Unlimited Hospitality Management Group. Focused on strategic development and asset appreciation while creating remarkable guest experiences, associate growth, maximizing ROI for the company's stakeholders and investors.
A Hotelier with over three decades of experience in the industry. Prior to his current role, his career has included positions with leading brands including Crowne Plaza, Radisson, Marriott, Hilton, Clarion and Sheraton. Al began his career with Marriott starting as a Restaurant Busperson at the Bethesda Marriott. That led to his successful career in the hospitality industry, culminating in his current role as President.
Al is member of the Board of Directors of the DRCC and serves on the Executive Committee Board of Directors of the International Hotel and Restaurant Association. He has also served on boards of various trade and non-profit organizations.  His commitment and community involvement was recognized by being the recipient of Outstanding Corporate Generosity Award, Corporate Volunteerism Award and First Responders Service Award.
Al currently resides in Rockville, MD with his wife and three wonderful children.
Contact Info:
Al Hamdi
President
Email Al Hamdi
SKY Hotels