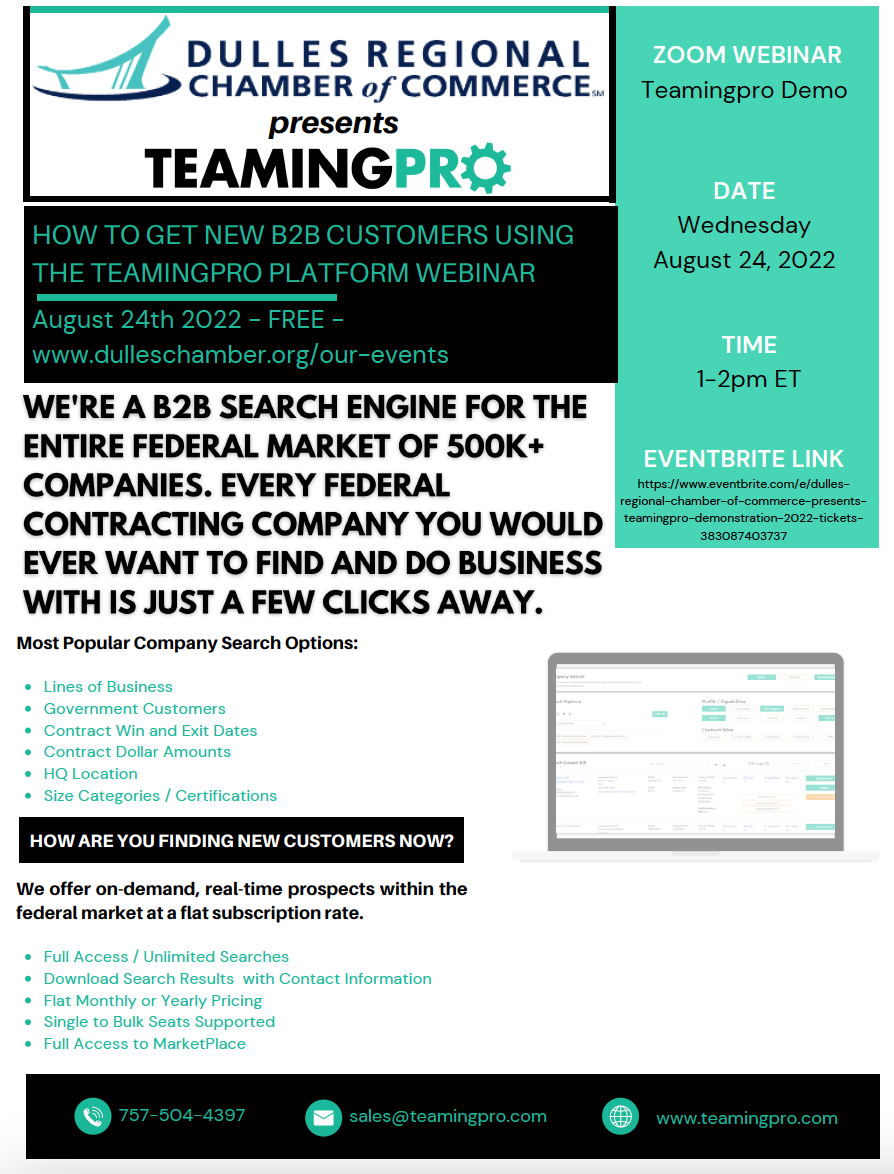 Dulles Chamber GovCon Committee Presents: TeamingPro
Webinar: How to Get New B2B Customers Using the TeamingPro Platform
Date: Wednesday, August 24, 2022
Time: 1:00pm - 2:00pm ET
Location: Online Webinar
Price: FREE
TeamingPro is a B2B search engine for the entire federal market of 500k+ companies. Every federal contracting company you would ever want to find and do business with is just a few clicks away!! 
Virtually every small business owner is an expert in their product or service, but when it comes to navigating the complex world of federal contracting workshare and revenues, things aren't always as clear.
Tim Hagerty, the CEO and founder of TeamingPro.com will use his 20 years in the federal contracting industry to layout the business development strategies the large prime contractors use to keep their sales pipelines full and active with profitable opportunities, and how you can do the same for your small business.