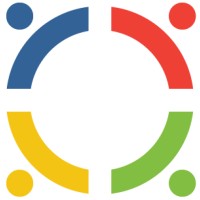 Job Purpose
The Program Manager reports to the Executive Director and is responsible for service delivery at the Centreville Labor Resource Center (CLRC). The manager supervises program staff and volunteers and oversees all programs.
Primary Duties and Responsibilities:
Oversee all of CIF's programs:
Labor Resource Center - Oversee center staff

ESOL - Train and orient volunteers who run daytime and evening programs

Skills training - Research needs based on employer and member feedback to create partnerships, and hire qualified trainers to teach improved skills and professional development

The Commission for Labor Justice (CCLJ) - oversee commission of volunteers dedicated to recuperating unpaid wages

Drivers Privilege Card and AARP Foundation - coordinate trainings, facilitate partnerships

Families Reunite - Coordinate and oversee quarterly family programing

Computer Literacy - Coordinate and oversee quarterly computer training
Responsibilities:
Report directly to the Executive Director on metrics and maximizing outreach

Work with Outreach Coordinator to publicize programs and receive feedback on future programing

Work with Volunteer Coordinator to orient, train, and oversee volunteers

Meet monthly programmatic goals and report to Development Manager

Run the Labor Center approximately 12hr a week

Provide Marketing Coordinator with material for programing
·
Qualifications
· Fluency in English and Spanish.
· Bachelor degree in Social Work, Public Policy, Business or related field, or equivalent experience.
· Strong organizational and interpersonal skills.
· Strong oral and written communication skills.
· Knowledge of project management, financial management, human resource management as they relate to nonprofit /volunteer programs.
· Computer proficiency in the use of: MS Word, Excel, Publisher, Adobe Acrobat, Salesforce and social media sites such as Facebook, Twitter and LinkedIn.
Applications accepted until position is filled. Email resume and cover letter to: [email protected]
For more information about the organization, visit www.centrevilleimmigrationforum.org