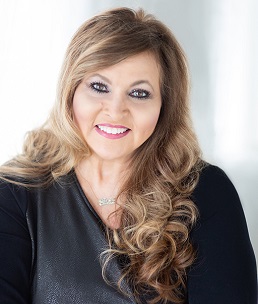 Gina Poindexter is originally from Oklahoma and graduated from Will Rogers High School before obtaining her Associate Degree from Northeastern State University in Tahlequah, where she was a member of the Tri-Sigma Sorority. She received her Bachelor's Degree from Southern Nazarene University.
One of the first female Sales Representatives for Nabisco in 1976, Gina holds the distinction of tripling the sales of the territory in her first three months as a trainee.
She became interested in real estate as an investor and to help friends and family with their real estate needs in 1978. When the interest rates soared to 16% & 17% in the 1980's, she advised her clients to refrain from buying at that time. During the real estate recession, Gina used her knowledge and experience in the cellular industry as a sales consultant in 1988 and became the top producer in the country for US Cellular for 10 years, before opening her own successful stores as an agent for the various cellular carriers in Oklahoma.
Gina moved to Virginia in 2004 and reactivated her career in the real estate industry. She is passionate about giving back to her community. She has been involved with many organizations and raised thousands of dollars for charities that are close to her heart. She was a member of the Homes for Heroes program, which helped with closing costs for Firefighters, EMS, Police Officers, Healthcare Workers, Military Personnel, Veterans and Educators. She has chaired fundraisers to promote STEM Scholarships and fund the Children's Science Museum.
She is a member and serves on the Executive Board of Directors of the Dulles Regional Chamber of Congress in Northern Virginia, a member of NVAR (Northern Virginia Association of Realtors), a member of GCAAR (Greater Capital Area Association of Realtors), and GTAR (Greater Tulsa Area Realtors). She received many awards while with US Cellular from 1988 through 1998, as well as being voted Citizen of the Year in Chantilly, VA in 2013, and honored with the recognition of Best Realtor in Posh Seven Magazine's Best of Suburbia in 2017.
Contact Info:
Gina Poindexter 
VP, Membership
Email Gina Poindexter
Pearson Smith Realty